I discovered this Taiwanese bike when I went to test drive the Lifan 200 Cross. I think it actually looks better than the 200 Cross. I am wondering if anyone has bought one and how it is quality wise.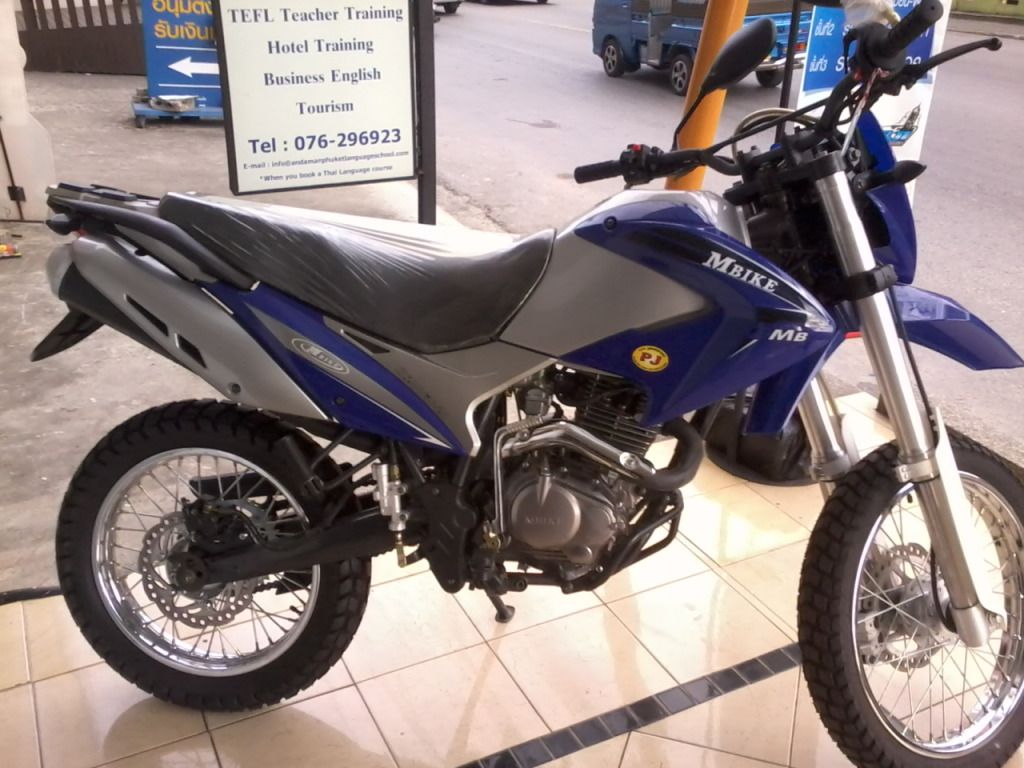 These may be morard versions. Not sure. Engine looks a bit different.
No Thai website for Sym that I am aware of. So far I only know of 3 dealers. Mityon Pattya, one in Patong on Phra Barami Rd opposite the gas station, and one in in Bangkok at 14/13-16 Soi Rong Muang Road, Pathumwan.Probably many more. They seem to be sold with Lifan and Keeway so those websites dealer lists are probably good for Sym.
Edited by NomadJoe, 2012-06-23 05:14:22.